IKEA Kitchen Cabinets for a Fresh, Clean, and Modern Kitchen Design
It has been a while since you first designed your kitchen space. But now, wherever you look, in magazines, in your favorite series, or even at your friend's house, you can't help but notice the new modern kitchen designs. Now all you want is a budget-friendly way to remodel your kitchen; if you are in that situation, worry no more. With IKEA kitchen cabinets, you can have a modern kitchen too!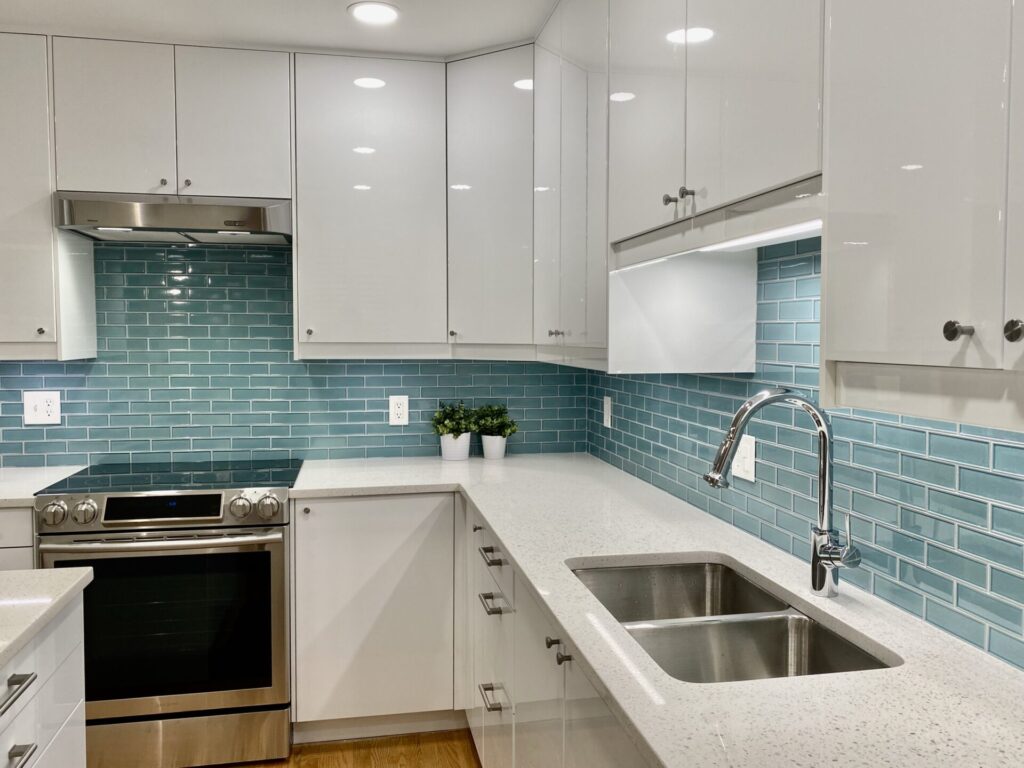 Increase Space While Maintaining the Aesthetics of Your Modern Kitchen 
Cabinets play an important role in your kitchen space. Their functionality to provide ample storage is essential, but their form can transform your kitchen completely. Especially when faced with a kitchen space cluttered, small, and not spacious, the first thing to do is upgrade your cabinets. Each month, there are 500,000 searches for kitchen cabinets, among which 75,000 are for IKEA cabinets. There are many benefits to choosing IKEA cabinets for your next remodeling project. 
IKEA custom kitchen cabinets are significantly more inexpensive than other options. There is a wide variety of finishes and designs in IKEA kitchen cabinets. Especially if you are having difficulty finding the perfect fit for your kitchen, the IKEA cabinet collection can make the process easier. IKEA cabinets have many extra features, such as drawer pulls and cabinet handles, slow-close drawers, panels for your dishwasher, and even appliances themselves. 
Ikea Kitchen Cabinets Offer a Variety of Options for A Modern Kitchen Design
If your kitchen has high ceilings, you can choose Stacked kitchen cabinets to increase storage space in your home. Especially when paired with in-cabinet lighting, these work as a design niche. Another option to expand storage if your kitchen does not have a high ceiling is to use horizontal IKEA cabinets. With only one wide door, they're great for modern designs and create a lineal look when placed above two-door cabinets or your refrigerator.
IKEA Cabinets are easy to assemble even if you plan to do the job yourself. However, if you plan on assembling them for a complete kitchen, it can sometimes get frustrating. Fortunately, you can always hire help to get a personalized kitchen designed according to your needs and vision.
Not all kitchens have the same layout, within which kitchen corners can sometimes be troublesome for designs. However, a good designer will embrace this as an opportunity to show their creative side to design a blind corner cabinet solution. If the most significant issue in your kitchen is the limited small appliance space, you should opt for an IKEA appliance garage that comes in handy (see image above). It's a unique cabinet built to house kitchen appliances like coffee makers, food processors, toasters, blenders, and stand mixers; you name it! 
Fresh, Clean & Modern Kitchen is The Way to Go!
If your aesthetic is fresh, clean, and modern, then IKEA's white cabinets are the way to go. White IKEA kitchen cabinets are perfect for brightening the space. Especially when paired with glass doors to give an open and airy feel. For hardware, you can choose classic or bronze, depending on your style preference. If you want to design your kitchen in a modern farmhouse style or even if your aesthetic is more bohemian, then IKEA cabinets are the best choice to make your dream a reality. 
With Ikea kitchen designers such as Hive Kitchen Remodeling, you can receive a 3D plan of your space, so there are no measurement or design flaws in your kitchen. The 3D planning tool is a must for creating your layout and all the parts you'll order. You can also book a consultation today by giving us a call. If you're interested in learning more about our service, make sure to check out: Our Services